About Us
Eeyou Mobility was formed in 2019 by Eeyou Companee, Eeyou Communications Network and SSi Canada to develop, deploy and operate a 4G-LTE mobile voice and broadband network to serve the Eeyou Istchee and James Bay region.
By leveraging our experience, assets and advantages, Eeyou Mobility is able to offer advanced mobile services that are affordable, attractive and comparable to those offered in Canada's urban markets.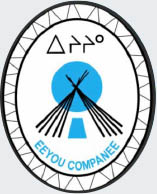 Established in 1986, Eeyou Companee (also known as James Bay Eeyou Corporation in English) was established under the La Grande (1986) Agreement between the Cree Nation, Hydro-Quebec, and others. From its head office in Chisasibi, Eeyou Companee manages certain compensation funds relating to the Agreement and oversees projects for the benefit of the Cree. Its mandate includes promoting the traditional Cree way of life, improving economic and social conditions, providing training and employment opportunities for the Cree, and facilitating cooperation between the Cree Nation and Hydro-Quebec.
Eeyou Companee is administered by a Board of Directors composed of representatives of the nine Cree communities, the Cree Nation Government, and Hydro-Quebec. It is a proud partner in this initiative to provide improved communication services in Eeyou Istchee and the James Bay region.
---

Established in 2004 and headquartered in Mistissini, Eeyou Communications (ECN) is a not-for-profit telecommunications corporation that provides broadband carrier services for the Cree communities of Eeyou Istchee and municipalities of the James Bay region. ECN was created to address the digital divide and digital literacy issues affecting the region and its population, thus supporting the development of services and regional businesses and promoting local jobs, culture, knowledge and skills in the communities.
By 2018, ECN had completed the installation of a 3000 km territory-wide fibre optic network, providing high speed connectivity to various organizations in health, education, public safety and security, as well as fiber-to-the-home (FTTH) internet, home phone and TV services to residences and small enterprises.
---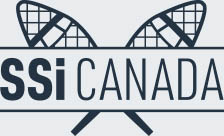 Headquartered in Yellowknife, Northwest Territories, and with a satellite teleport and network operations centre in Ottawa, SSi Canada designs, builds and operates state-of-the-art communications networks. SSi is a pioneer in delivering remote-area connectivity in Canada's North and the developer-operator of the award winning SSi Mobile and QINIQ broadband services in Nunavut. Established in 1990, SSi is a leader in delivering advanced satellite, broadband and mobile wireless solutions.
SSi understands first-hand the challenges faced in providing effective and affordable communications services to remote and outlying areas. SSi launched broadband into many markets where the internet previously did not exist, delivers mobile voice and data services to communities where it was not previously available, and provides a competitive alternative to the incumbent operator in many other small and remote markets.